REMOTE CONTROL -
RCH-E3
---
Brand:
Mitsubishi Heavy Industries
No.1 air conditioner from Japan
Durable quality timeless
Outstanding power savings
2 years warranty for all equipments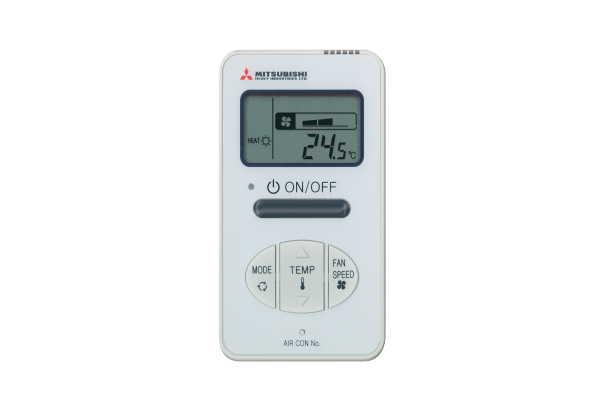 To be suitable for special use in hotel rooms, control buttons are limited to a minimum for simple functions such as OPEN / OFF, setting temperature and fan speed. This remote is simple and easy to use.
1. CONTROL UP TO 16 INDOOR UNITS
The REMOTE can control 16 separate indoor units by pressing the AIR CON button.
2. FUNCTION OF REBOOTING IF POWER CUT
This function allows the air conditioner to restart itself after electricity is cut or by turning on the power switch.
RCH-E3 does not apply to separate wing control system mode and wing system.
When using the RCH-E3, the fan will only be set to 3 speeds (High - Medium - Low).